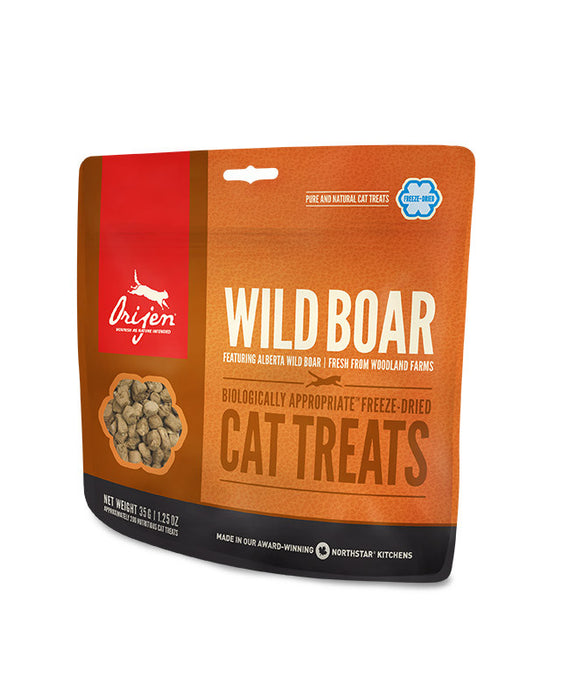 Orijen Freeze Dried Cat Treats
by ORIJEN
Made with 100% fresh meats, poultry or fish (and nothing else!), gently freeze-dried to lock in all of their natural goodness, these delicious ORIJEN treats are bursting with goodness and taste your cherished cat will love you for.
Excellent treats
My cats love them. I found one morning that my big fellow was curiously not hungry. I discovered a bit later that he had managed to break into a bag and eat the entire package during the night. I have to hide the packages now.
Healthy gourmet treats
These are perfect rewards to my kitten that is healthy so I don't have to worry as I do on other type of grain treats. One bag goes for a long time. My kitten love pretty much all flavors.
Our cats are LOVING these treats.
The "wild-caught fish from North Vancouver Island" flavour is a hit. Love the fact that the fish is Canadian and not from Thailand or similar.