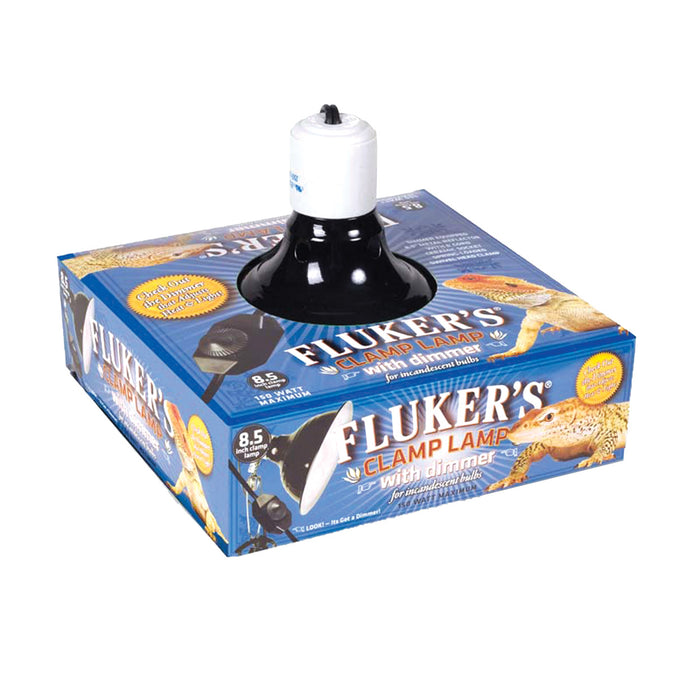 Fluker's Clamp Lamp with Dimmer - 8.5"
by Fluker's
Fluker's Clamp Lamp with Dimmer
 is the perfect way to add a bit of variety and ambience to your reptile enclosure. This sleek and elegant clamp lamp features a unique dimmer switch that allows pet owners to customize the amount of the light that their pet receives at any time. The ceramic sockets are rated for incandescent bulbs, though the dimmer will not work for compact fluorescent or mercury vapor bulbs. The lamp is 8.5" in size and is suitable for bulbs up to 150 watts.