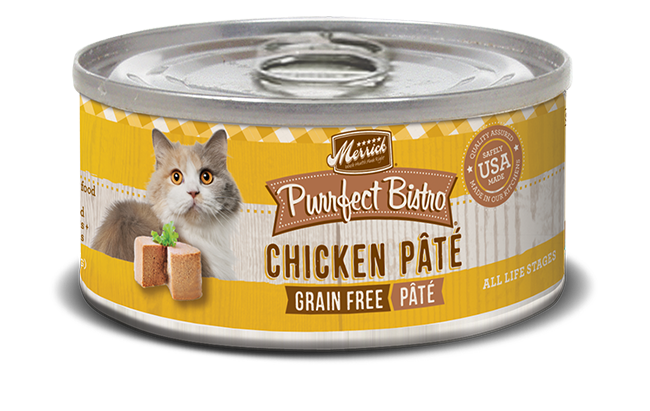 Merrick Purrfect Bistro - Canned Cat Food
by Merrick
Much Appreciated😘
Excellent Rabbit Cat Food was gobbled down instantaneously. Not a speck left in the dish. Staff at Pet Cuisine always give good advice.
Excellent service
I have had great service and find the delivery a good option. My cats have been happy with the food and it is about time I put in the next order.
Great service
We've been to the store several times, and each time the staff has been very friendly and knowledgeable, with a great selection of food items for our fickle little princess. We just wish the 5.5 oz seafood grill was available as that is our cat's favourite flavour.
As always, a quick and efficient and safe delivery. :)
Helpful staff and good price
staff give good advice and with the excellent discount on buying cat food by the case anytime, and not just seniors day, I really appreciate it