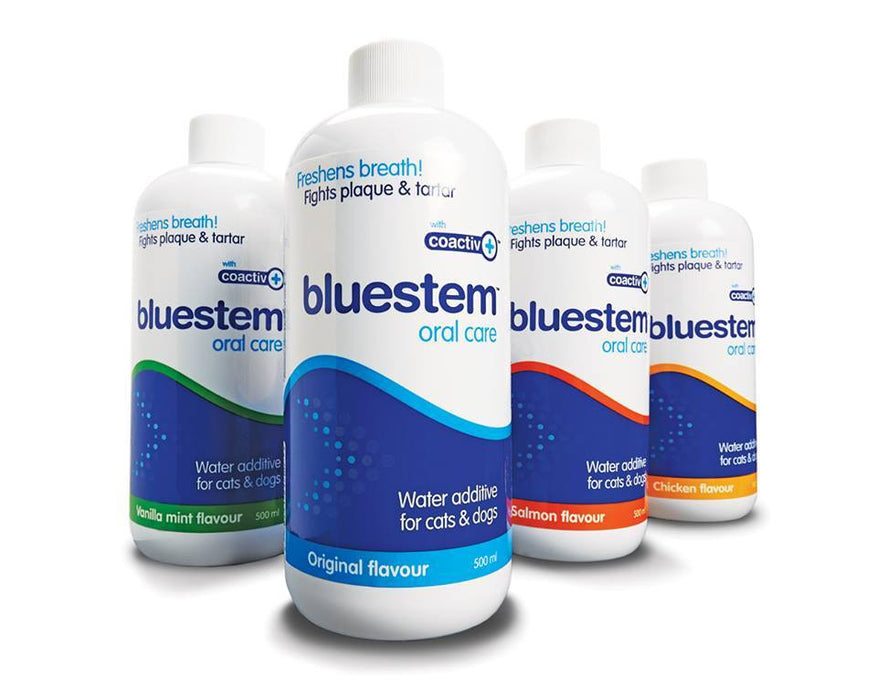 Bluestem Oral Care - Water Additive
by Bluestem
Freshens breath, helps fight plaque & tartar!
bluestem oral care water additive with coactiv+ is scientifically formulated to freshen breath, help fight plaque and tartar, and promote good oral hygiene. It's easy to use - just add 2 capfuls to 600ml of your dog's drinking water (1 capful is 10ml). Use daily for best results. 
Contains coactiv+™ technology - a unique formulation of food-grade ingredients that are scientifically developed to break down biofilm, where harmful bacteria multiply. Clinically proven safe and effective for daily use in dogs.
Ingredients: Trisodium citrate, Citric acid, Disodium EDTA, Potassium benzoate, Zinc chloride, and flavor.
Works!
My pup hates it when we try to brush her teeth. This additive helps keep her teeth clean!