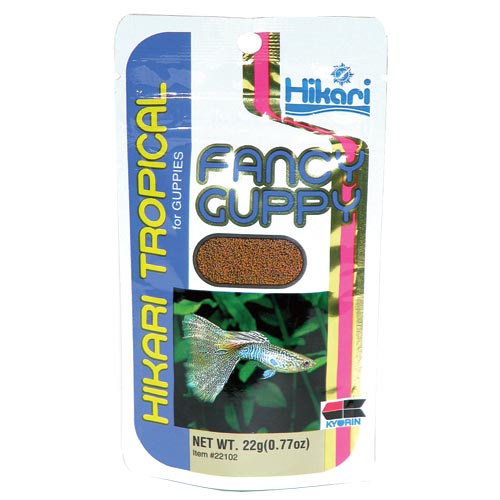 Hikari Fancy Guppy Pellets 0.77oz
by Hikari
Quick Overview
World's smallest fish food pellet.
Becomes soft in water, yet won't dissolve.
Encapsulation process prevents dissipation of vitamins and minerals.
Slowly sinks allowing all fish access to it's nutrition.
Will not cloud the water.
Rich in natural color enhancers.
High in linolenic acid to promote growth, encourage good health and activate the breeding process.
Includes chitosan and stabilized vitamin C to promote high resistance to disease.
Contains a special iodine derived from seaweed which improves overall conditioning.
Miniature pellet allows easy monitoring of amount fed and eaten.