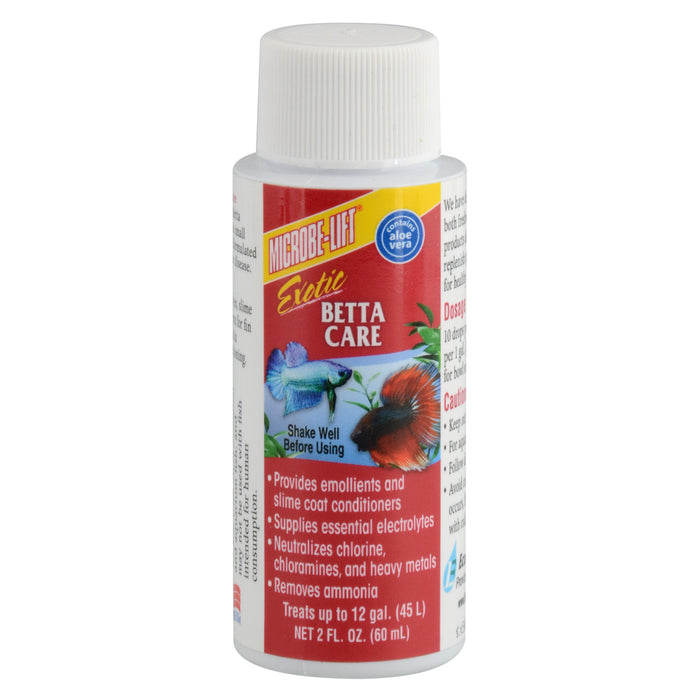 Exotic Betta Care 2OZ
by Microbe-Lift
Exotic Betta Care - 2 oz
Microbe-Lift Exotic Betta Care contains vitamins, minerals electrolytes, slime coat conditioners, emollients and neutralizes chlorine, chloramines and heavy metals while removing ammonia from small betta bowl environments. This All-In-One formula supports all bettas special necessities for optimal aquarium water and healthy fish.

Not intended for fish of human consumption.