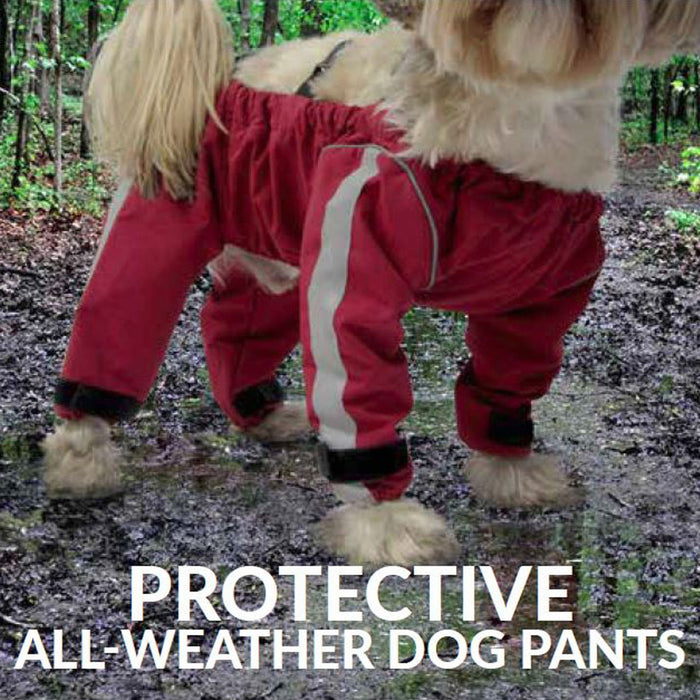 FouFou Dog - Bodyguard
by FouFou Dog
Thin enough to wear in mild weather
Waterproof material is easy to rinse and clean
Adjustable straps to fit most dogs
Easily worn underneath raincoats or parkas
Reflective accents for safety
Machine washable
Protects legs and chest from rain, mud and snow
Get full coverage, by pairing with our Rubber Dipped Socks
Before ordering please take a look at the sizing chart to ensure we are able to ship the correct size for your pooch.
Rain + Mud = One Dirty Dog. We have the solution to a muddy undercarriage and muddy legs after one of those rainy walks. The Bodyguard covers the essentials, and easily fastens with adjustable buckles. It features a cut out for your dog to do their business, while the rest of the suit covers the chest, stomach and legs. It also works to protect fur from those snowballs that build in their coat during those snowy romps. Pair with our Rubber Dipped Socks for complete protection from the elements!
FouFou dog bodyguard
Really good product. As long as my little one has it on, I don't have to worrie about him getting wet. the only thing I do not like Is that the buckles are too hard to open.