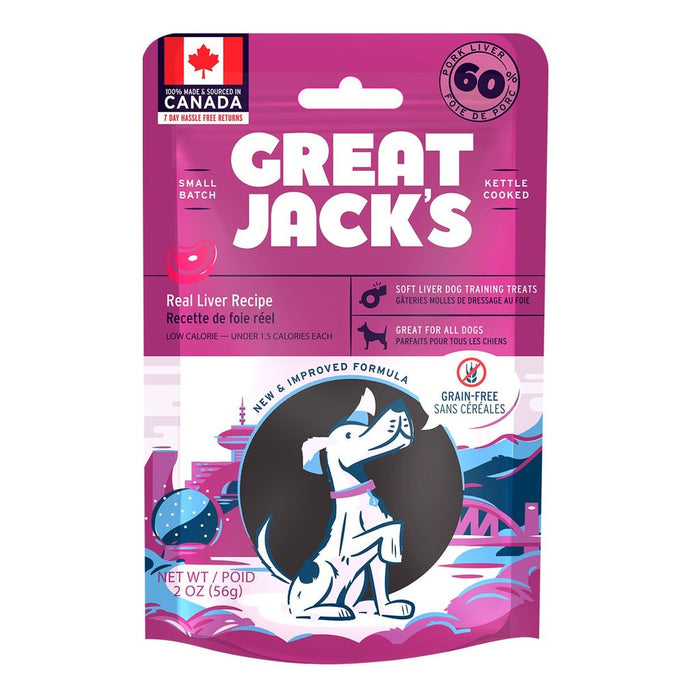 Great Jack's - Grain Free Liver Pork Liver Treat 7oz
by GREAT JACK'S
100% CANADIAN MADE AND SOURCED ALL NATURAL TREAT
First and most important ingredients, each every bag contains 64% Human Graded Pork Liver.
Most popular bag size 200g, Have six new flavors and low calorie under 1.4 calorie for each with bilingual packaging.
Dogs go crazy for them 100% guaranteed.
Fabulous product!
My dogs are absolutely addicted! They recognize the package. If I open the bag in another room, they smell the treats and almost run me down. THIS is ĺike cocaine for dogs. Great training tool,too, but I put them in treat balls and they are busy for hours.
Great treats
They are soft and small. Perfect for my princess
Great small reward
Our puppy loves these treats which are small and great value
5/5
Great Jack's - Dog Treats